Card Controls and Alerts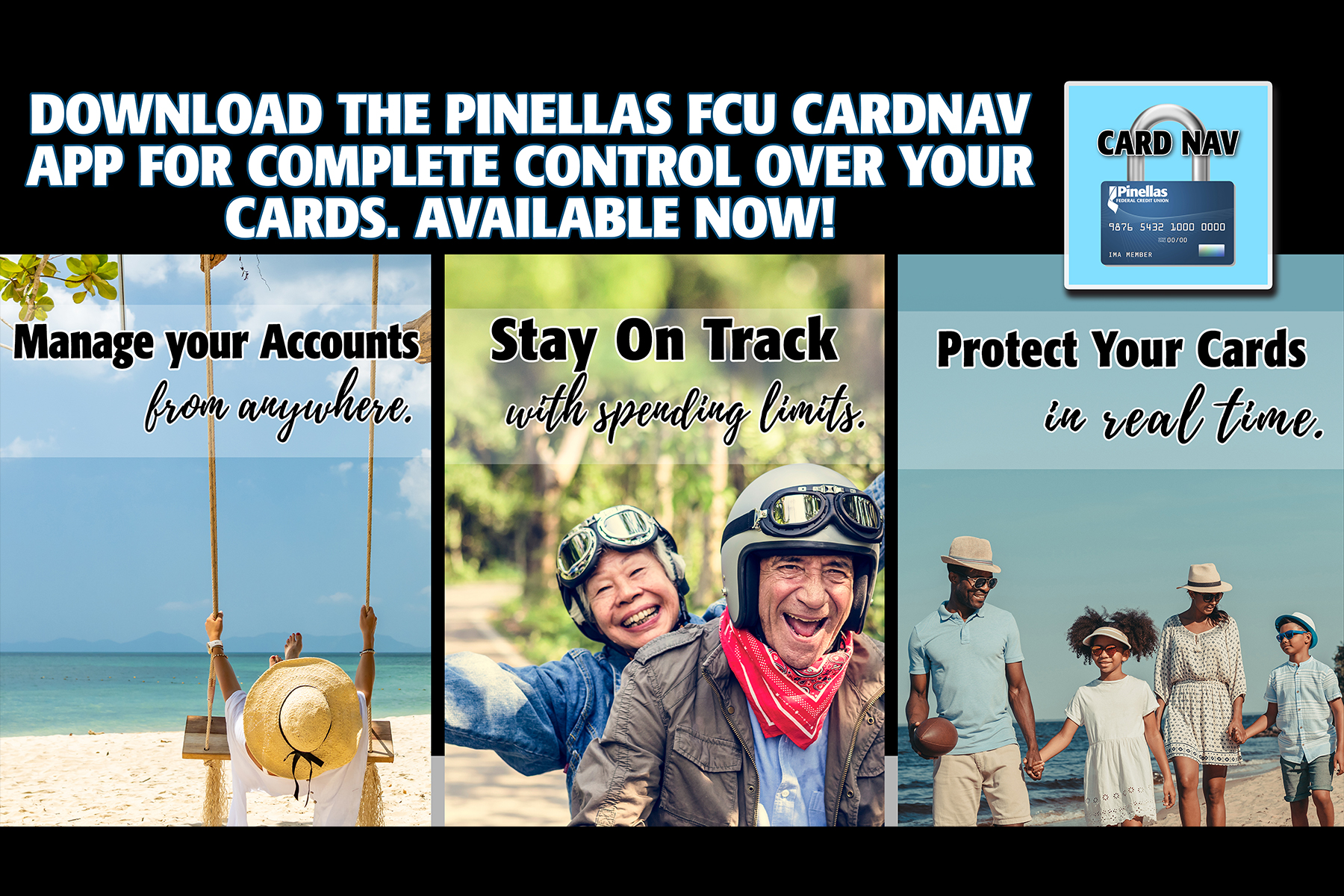 Pinellas Federal Credit Union has partnered with CardNav® by CO-OP, which provides transaction-level alerts and controls via members' personal smartphones.
With card controls and alerts, CardNav empowers members to decide when, where and how their cards are used – in advance and in real time.
CardNav gives members the ability to:
Turn cards on and off
Restrict types of purchases made
Receive and respond to instant transaction alerts
Enter and edit international travel events
Set location services to deter fraudulent activity
Limit spending amounts to help reach your budget goals
Set card alerts to monitor purchases and take immediate actions
New: Enjoy the latest features in security technology - fingerprint and facial login, and a one-time controls override capability
Click Here for Message from the CEO Re: Recent Card Conversion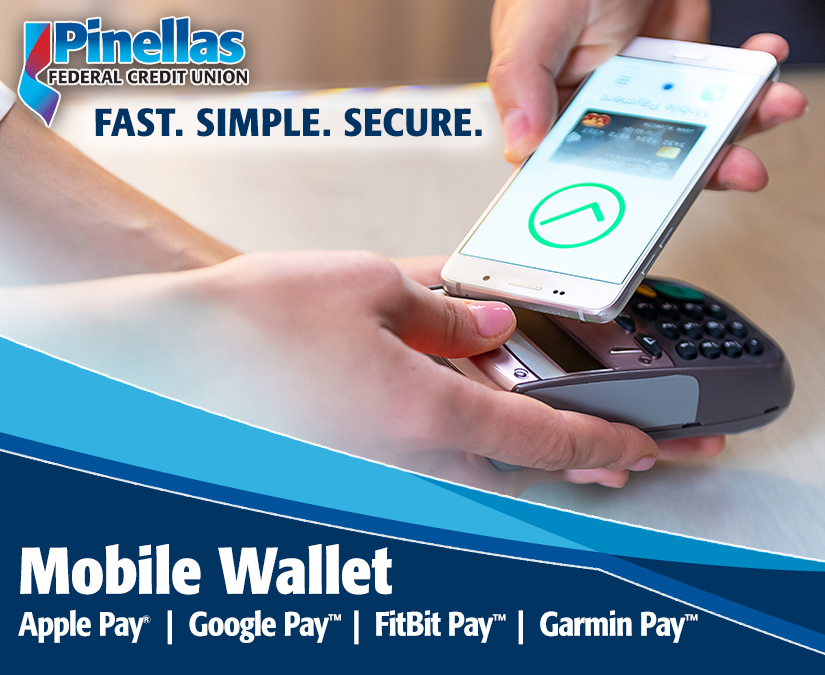 Both PFCU Debit and Credit cards are now available to use in your mobile wallet. What kind of mobile device to you have?
How to Set Up Apple Pay:
Go to Settings > Wallet & Apple Pay.
Tap Add Card. Follow the steps to add a new card.
You are Ready to Shop!
How to set up Apple Pay on Apple Watch:
Open the Watch app on your iPhone
Go to My Watch tab
Scroll down to Wallet & Apple Pay
Tap Add Card and get it verified
You are ready to shop!
How to set up Google Pay:
Download the Google Pay app
Add the cards or PayPal details you want to use to fund payments
Pay with just a tap from your electronic device: mobile, tablet, watches, etc
You are ready to shop!
How to set up Samsung Pay:
First, download the app
Confirm all your security details
Add the cards and PayPal details to fund your payments
You are ready to shop!
Setting Up Your Garmin Pay Wallet:
From the Garmin Connect™ app, select Menu symbol or Menu symbol.
Select Garmin Pay > Get Started.
Follow the on-screen instructions.
Setting up FitBit Pay:
With your device nearby, tap the Today tab , and tap your profile picture.
Tap your device image, then tap the Wallet tile.
Follow the on-screen instructions to add a payment card.
Once you have added your card, you are ready to ditch the wallet and use your device for all payments!
Go to main navigation